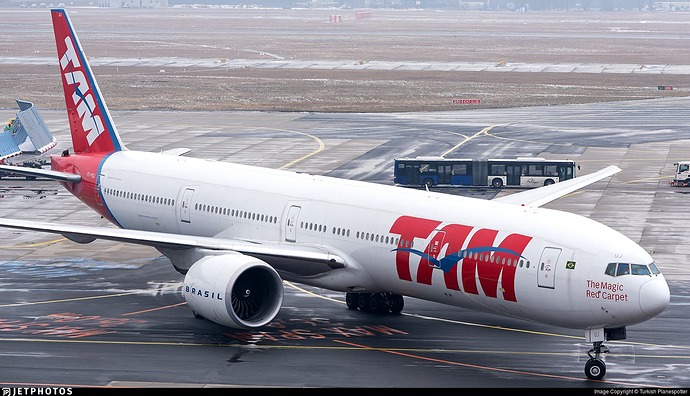 Welcome to the TAM Repaint & Appreciation Thread! Since the United Evo Blue thread has been very sucessful, I decided to try going the other way around and making one for the end of a livery, with that being the sweet red of TAM.
In this thread, we'll see the last aircraft currently in Latam Brasil's fleet still with the TAM livery gradually being either repainted into the much more boring Latam livery or outright retired, and, since the thread would die in not a long time if it was purely about repaints/retirements, talk anything about the airline.
As of June 2022, only 7 aircraft in the fleet remain with the TAM livery, with those being 2 A320-200s, 4 767-300ERs and 1 767-300F. The 767s will most likely be repainted since they're some of the youngest pax 767s in the world. The A320s, on the other hand, being the oldest aircraft in the fleet, with the oldest of them being 20.8 years old, and the youngest, 20.3, will most likely fly their final flights for the airline still with the TAM livery.
---
The final aircraft with the TAM livery
Here is the small list of aircraft in Latam Brasil's fleet still wearing the TAM livery:
Airbus A320-200 (2)
PT-MZY
PT-MZZ
Boeing 767-300ER (4)
PT-MSO
PT-MSW
PT-MSX
PT-MSZ
Boeing 767-300F (1)
PR-ACO
---
Possibly WIP Aircraft
PT-MSV flew to WSAP on 22nd of March 2022 for cargo conversion
PT-MSS has been withdrawn from use on 31st of May 2022 and stored at KMIA on 10th of June 2022
PT-MZT has been withdrawn from use on 21st of June 2022 and stored at KTUP on 23rd of June 2022
---
Last edited on 29th of June 2022 by @PlanesAndGames.