Welcome to the United 2019 Livery Repaint Thread!
(Aeronautics)
Hello and welcome to this livery repaint thread, this is a new type of topic and I am going to see how well this thread works! The airline fleet we will be covering in this first fleet repainting is United Airlines as they transfer from their Conntinental livery to their Globe Evolution livery which was released in 2019.
What Is this Thread?
Looks at the United fleet and which livery every aircraft in their mainline fleet has (New 2019 livery, Conntinental Livery, Special Livery)

Looks at new aircraft joining the United fleet and including them with which livery that they have (3 Previously mentioned above)

Announcements of looking at new liveries on aircraft and new aircraft types
What Isn't this Thread?
Looking at other things that are changing with aircraft in the United fleet, an example of this would be the Polaris reconfiguration in their widebody fleet

Complete aircraft database for things like Aircraft Age, Passenger Configuration, Aircraft Operator History, etc.

Does not include the United Express fleet, just the mainline fleet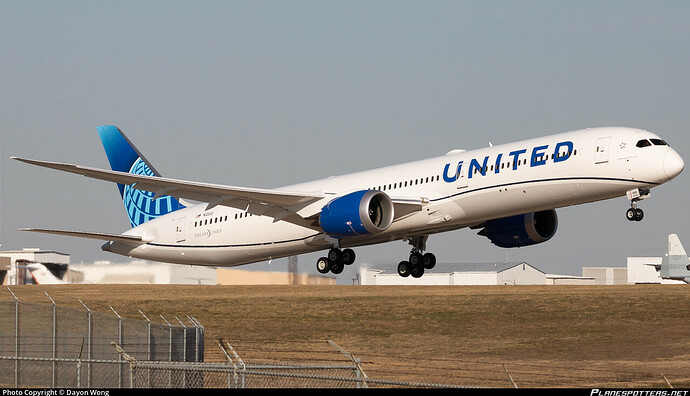 (Planespotters-net)
United Fleet
As of May 2021 the United Airlines fleet consists of 795 aircraft, one of the largest airline fleets in the world. Along with this, 312 aircraft are on order which are expected to all be coming by the end of the decade.
A breakdown of this fleet includes: 585 narrowbody and 210 widebody aircraft (largest widebody fleet in North America) Additonally, the fleet has 173 Airbus aircraft while their Boeing fleet is enormous at 622 aircraft.
As of May 2021, 102 of the aircraft in the United Airlines fleet are in the new 2019 livery, while the rest remain in the Conntinental livery.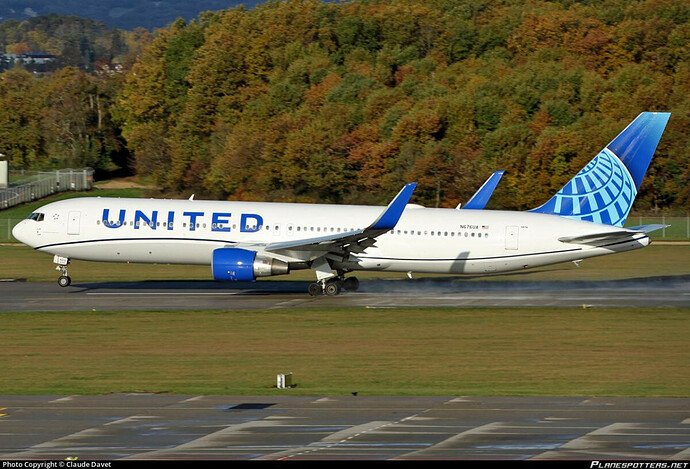 (Xplane)
Link to full database spreadsheet above (Viewing)
Aircraft Database with Aircraft in the New Livery
Here is where you can find a complete list of all aircraft in the United Airlines mainline fleet which now have the new 2019 livery on them, simply click on the dropdown below to see registrations of the aircraft!
Airbus A319-100


(Jetphotos)

N806UA
N831UA
N847UA
N848UA
N871UA
N874UA
N875UA
N876UA
N877UA
N878UA
N879UA
N880UA
N881UA
Airbus A320-200


(Jetphotos)

N412UA
N419UA
N423UA
N449UA
N486UA
N487UA
N488UA
N492UA
N496UA
Boeing 737-700


(Brian Porter)

N24715
N24706
N15712
Boeing 737-800


(Airplane Pictures)

N26208
N27213
N12218
N14219
N18220
N13227
N13248
N14249
N33264
N37267
N36272
N37274
N73283
N37290
N73291
N37293
N77295
N39297
N37298
N37299
N76529
N77530
N87531
Boeing 737-900ER


(Jetphotos)

N38417
Boeing 737-MAX 9


(V1 Images)

N17529
N27519
N27520
N27526
N37521
N37523
N47524
N37525
N37527
N37530
Boeing 757-200


(Jetphotos)

N14102
N14106
Boeing 767-300ER


(Jetphotos)

N648UA
N649UA
N654UA
N656UA
N670UA
N671UA
N674UA
N676UA
Boeing 777-200ER


(Jetphotos)

N206UA
N210UA
N771UA
N78005
N77006
N79011
N69020
Boeing 777-300ER


(Jetphotos)

N2749U
N2250U
N2251U
N2352U
Boeing 787-9


(ABPic)

N29975
N24976
N29977
N29978
N24979
N24980
N29981
N25982
N23983
N29984
N29985
Boeing 787-10


(Jetphotos)

N12010
N13013
N14011
N12012
Boeing 757-300s, Boeing 767-400ERs, and Boeing 787-8s do not have any examples with the 2019 livery yet, Boeing 737-MAX 10s have not been delivered to United Airlines yet and are excluded for now
Aircraft Database for Aircraft Currently Getting Repainted
Airbus A320-200

N408UA (KVCV)
Boeing 737-700

N21723 (KVCV) (Awaiting Photo Confirmation)
Boeing 777-200ER

N74007 (KROW)
Boeing 787-9

N28987 (KCHS) (Awaiting Photo Confirmation)
Last edited on May 12th, 2021 by @KTJ_Mitchell
Data such as registrations and other aircraft info comes from the United Fleet Site, main resource in project