Infinite Flight A220-300 Update (21.8) Tracking and Speculation Thread
Welcome to the A220-300 Tracking and Speculation thread!
In this topic, feel free to post updates regarding this aircraft, speculate on release dates, features, liveries, etc., and share any opinions relating to the plane.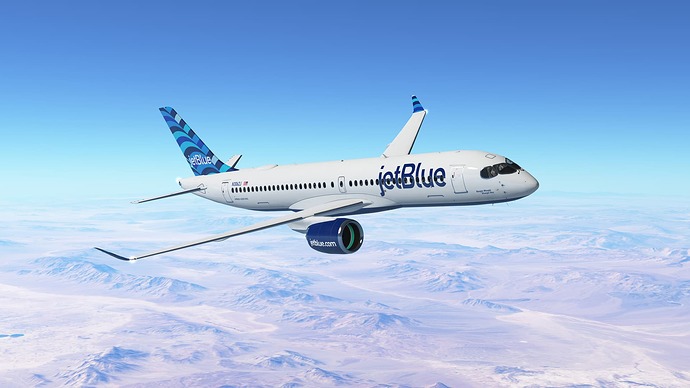 ---
Confirmed Liveries
Air Canada (C-GNAM) [1:13]
Air Canada TCA (C-GNBN)** [0:10]
Airbus House (C-FFDO) [1:24]
Air France (F-HZUA) [1:21]
Air Vanuatu (YJ-A221) [1:05]
Bombardier CS300 (C-FFDK) [1:28]
Breeze (N/A) [1:17]
Egyptair Express (SU-GEX) [1:02]
Swiss Air Lines (HB-JCU) [1:09]
---
Confirmed Airports
Custom Tower Model for John F. Kennedy International Airport (KJFK)
Toronto Pearson International Airport (CYYZ)
---
Notice for TL3/4s

Edit the topic when a new livery, 3D airport, or more information regarding the update is confirmed.