Frontier Airlines Axes Newark and Washington Dulles From Their Network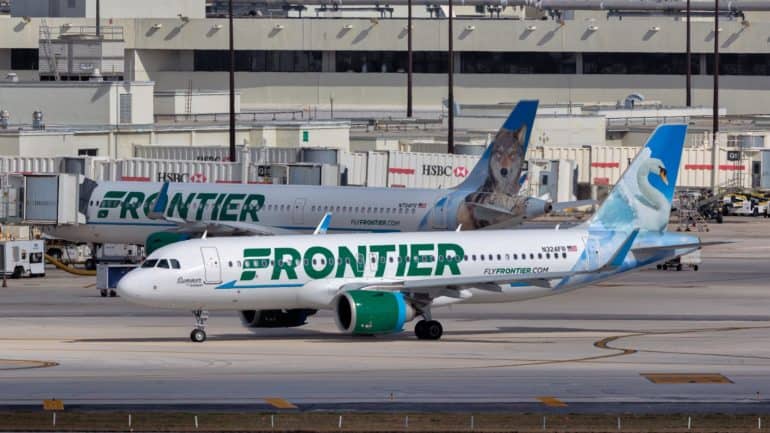 Source
Frontier Airlines, an ultra low cost carrier has just announced that they will be removing two more large destinations from their network. The cities of Washington (Dulles) and Newark will both be removed from their network in early 2022. When speaking on their earnings report, an executive at Frontier said
"We are relentless in eradicating waste and eliminating things we don't get paid for such as excessive airport costs. To that end we're taking action on the significant increase we're seeing in the cost per employment of certain airports.
Following our decision to exit LAX and San Jose, California earlier this year, in the first quarter of 2022 we will be ending service to Washington-Dulles and Newark. As with any airport if the fare and cost relationship improves we will revisit the decision."
Even though Washington Dulles wasn't a large airport for the airline, with them only having a few daily flights, Newark was a large base for them. While not as significant for the airline as nearby Trenton, they served the following destinations: Montego Bay, Cancun, San Juan, Nassau, West Palm Beach, Miami, Tampa, Orlando, Atlanta, and Dallas.
Frontier wanted to continue the expansion outside of Newark and continue to grow - using Newark as their gateway to the New York area. They are seeming to back down from that attempt, to try to serve smaller airports in the New York area such as Trenton and Long Island.
Frontier reported that the operations cost at Newark will be too high, especially after the new terminal A is built, leading to an even worse deficit at the airport. This is after reporting that they were already losing a significant amount of money by serving EWR.
"We have so many growth opportunities, as we said multiple times this year. We have lots of places to put our aircraft and so we're finding more cost-effective places in the short term. And look, a number of the airports we've made decisions on are in multi-airport cities and there are much more cost effective airports for us to fly from in those cities in those metro regions. And if that's if that's ultimately what we have to do for the long term, we'll do it for the long term."
Luckily for New York natives that still want to be able to fly the ultra low cost carrier, they will still be serving for destinations from LGA, including Miami, Orlando, Tampa, and Atlanta.