Daily Lambo! This is my dream car, and it's actually quite affordable. Starts at about 100.000

2nd hand, compared to 300.000

out of factory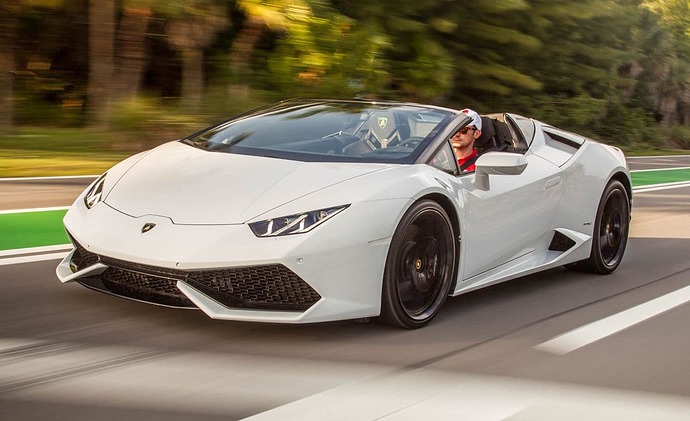 Wow very affordable gonna buy one rn…
In comparison to other models and out of factory price? Is one of the most affordable 2nd hand Lamborghinis on the market. Sure, if you work as a pilot or have a very good paid job, you can afford it very easily in max of 2 years or so. Well, if you work in any other job in Romania, you can afford it in 20 years.
$100,000 for a USED car

I definitely would spend that money on other stuff. Or a different car

Literally, every supercar doesn't come with more than 20,000 km on board, and the fact they're so well maintained by their previous owners makes it worth giving 100,000

for a Lamborghini Huracan. If you're lucky you can even find one at around 80,000. Good time finding a 2nd hand decent normal car on the market

You can find some great used cars from the 50's for less than $5,000.
Needs a little TLC.
I'm just not a fan of Lambos
Or most cars like that
Yeah you'll never use 80% of the power the car has anyway.
Who is prohibiting that after all?

The most expensive car I want is only $57,000 with the specs I'd want to have on it
None of that self driving bs
If you don't want to drive your own car, don't have one
I like all the old 40's and 50's cars. If I were to get one in new condition, they'd go anywhere from $30,000 to $200,000. Now I'm sure that I could get something for much less, lower than $8,000 just as long as I'm willing to do anything from cosmetic repairs to a full restoration of the car.