Me still living in January 25th
Our anniversary was the 25th… i was a little late lol
Oh ok nevermind then lol
So you were late!
Demoted
My brain rn: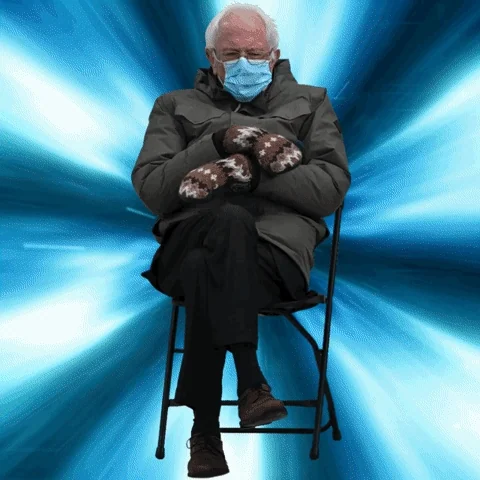 aka not thinking about 3 months
I can't believe we are at 3 months already. It seems like just yesterday that I saw this video by Zac about the WFC. I joined the WFC as soon as I could. I have to say this was the best decision I have ever made on a forum. The WFC has sort of became my second home. I know I can always count on @PlanesAndGames to give my notifications a heart attack due to the amount I get from you. To my fellow mods here's what I have to say.
@CaptainZac - Thank you so much for the wonderful forum. I know you spend so much time here working to make it good for all the rest of us.
@Z-Tube - Thanks for having my back. I can always count on you to have something to say.
@GBKarp - I'm so glad to have you as a friend. While we do see differently on things such as the Airbus A220 or Embraer E2 debate I know we'll be able to work out our differences in the end. You also make me laugh sometimes.
@ToasterStroodie - All I can say in public is your awesome. You've helped me get through some tough times and I know I can count on you if I ever need your help again.
@Adrian_K - Well Mr. "And I oopps". Looks like your the last person on my list. Your 100% the person I want to be the CEO of AFLV. We've come a long way and we still have a long way to go but I know if I ever need someone to make me laugh your the person I'm going to ask to do it.
---
Happy 3 month birthday WFC. Here's to the next 9 months.
I have more I want to say but I can't cause I'm emotional also.
It felt like a week ago! Even thought I've been here since 2 weeks from the beginning.
Even though I have been here less than 20 days, this place feels like home. All of the wonderful people here have welcomed me with open arms and in the 19 days that I have been here, they let me be a regular which I was shocked by when I saw the message from @CaptainZac when I woke up in the morning
I would like to thank everybody here for giving me such a wonderful welcome but I would especially like to thank @Errigal for introducing this place to me an guiding me in the opening days.
So thank you WFC and here's to another 3,6,12… many months of fun.
But it's not any "Anniversary". It's a "Monthversary"
Evert since I forst joined the WFC i've had a warm welcome and have really enjoyed my time here. I'm not great at making up speeches like this but this community has gotten me through a few tough times back in December so thank you everyone for that and we will reach new heights in the future!
We've done a lot over the past 3 months. Especially a bunch of non-aviaton related things, such as the California/Earthquakes debate. Can't wait to see what we have in store for the future.
what is it with these eye cancer puns
I wont be all mushy gushy but these few months here have been great exept for a few hickups with the mods but ya i do like it here.
We're glad you're here with us.
uuuuuhhhh…
EDIT: wth @CaptainZac? (closure post)
Ahhhh closing my own topic and it feels so good.