What's the weirdest way of saying airplane?
I'll go first ; Aerojet.
I hate it when people refer to something like a 747 as a jet💀
I mean, they're technically not wrong as it is a jet powered aircraft.
It just makes me cringe. I don't know why thought😂
"That metal tube over there that's longer than 7 buses and has those wings inspired by literal birds and can fly for as long as 16 hours if it wanted"
"Oh and it can carry people"
I don't mind if they call it a jet. althouuughhh if they call something a jumbo…
Bruh planes fly longer than 16 hours
my cousin from trichy - yaarplaen
I know, but i didn't want to look dumb and say 20 then get yelled at but I'm too lazy to research lmao
Magical piece of metal with the ability to fly up to 20 hours whilst carrying up to 400 passengers, cargo, lions, zebras, 2 Karens, 5 screaming babies in bassinets, some rich Nigerian prince, and your social security number without slowing down the speeds of up to M0.85
I totally agree with your example tho, some of them use to do it as well
But pls my friends are literally creating airplanes that don't exist by mixin airbus and boeing terms in one word… It's so annoying and worst

Extended cylinder, machine, I got a few
My absolute nightmare
I've heard Airbus 737 from someone
my friend looked up "big plane" and he got the "A390 MAX PRO NEO XLR ER"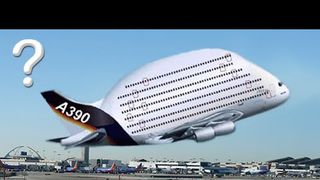 BA on all their booking options
747 Jet
787 Jet
And on and on and on
"flying tin cans of sardines." -Jaiden Animations
i have finally found someone who watches Jaiden Animations
My friend : One long boiiiii which has wings liek bird, one big thing sticking out of its top at the back, 2-4 engines, one place for the drivers and a big place for people
This topic was automatically closed 90 days after the last reply. New replies are no longer allowed.