Well, it appears that there is a race going on here. JetBlue and American both have a flight taking off from JFK heading to FLL at the exact same minute on December 15. (Yes, I'm aware this occurs on other dates to but we're specifically choosing the 15th because I said so).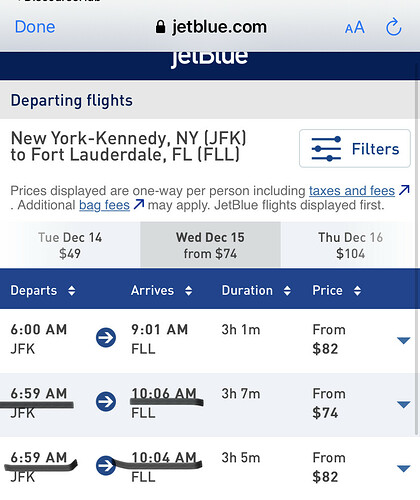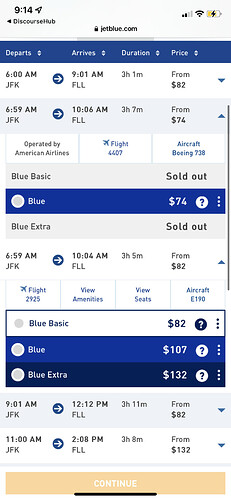 Since they are both cochairs, they show up on the JetBlue website together. Pretty much, this means that it is going to be more of a friendly race. Who's gonna take the crown for winner to FLL?
Vote for who you think is going to win this race!
JetBlue E190
American 737-800