On Saturday I flew from Portland to Bozeman and while I was waiting for my flight I took these pictures.
I first went to an empty gate at the end of the concourse next to a busy taxiway to get some pictures of arriving aircraft. Sorry about the reflections in some of the photos.
The first airplane I got was an American Airlines A321 from DFW.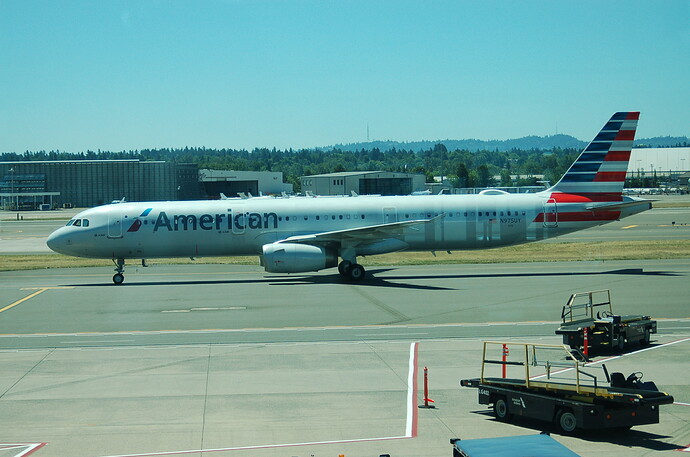 The next airplane was an Alaska Airlines 737 Max 9 from LAX.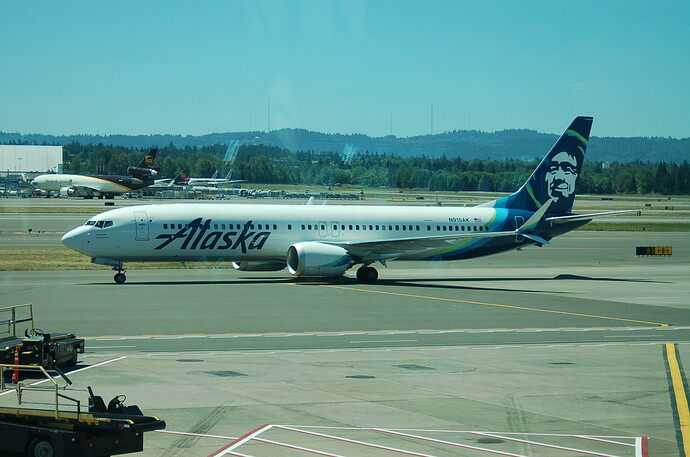 I then followed the airplane to its gate and got another picture there.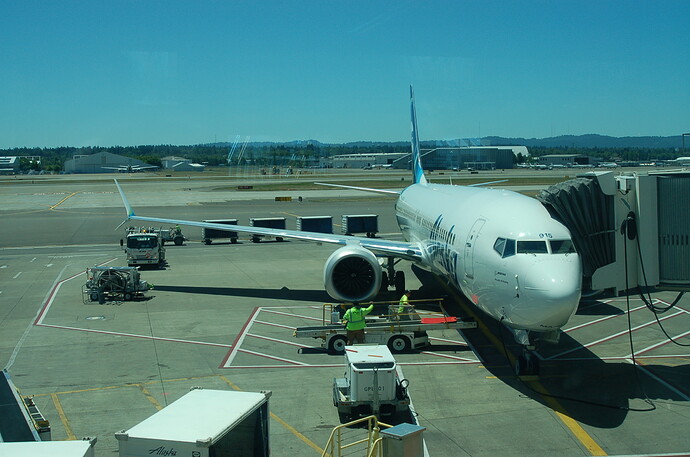 After that as I was walking down the concourse I saw an American Airlines A320 going to Phoenix, the airplane intrigued me so I went up to the gate and got a photo.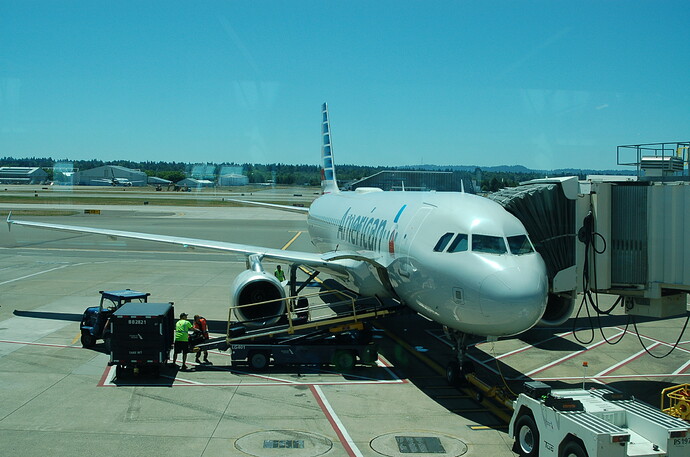 Then I went over to the other side of the concourse. I didn't stay there for long because it was really crowded and I didn't want to get in the way. I found a recently emptied gate and got a photo of a cool Volaris A320NEO going to Guadaljara Mexico.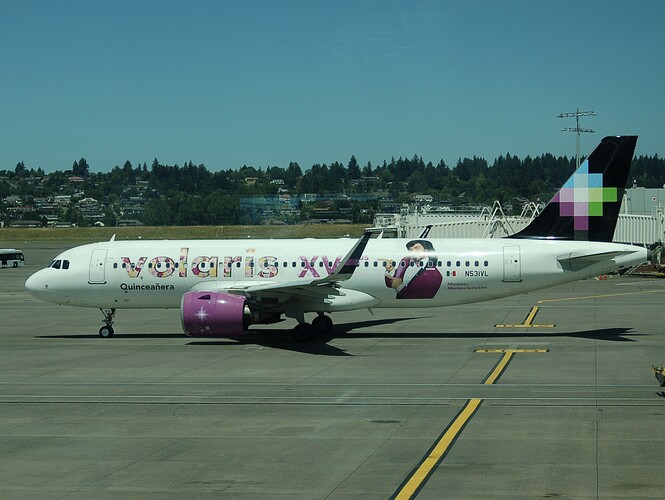 I also got a neat picture of a Alaska 737-900 that was delayed for about 2 hours to Denver.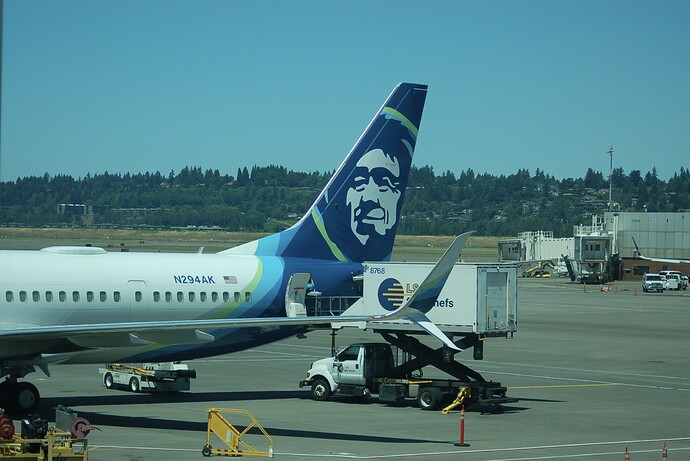 We were then sitting at a table I was looking out a nearby window and saw something and then asked for the camera and went back to my spot at the empty gate and I got a picture just in time as the plane was lifting off the ground!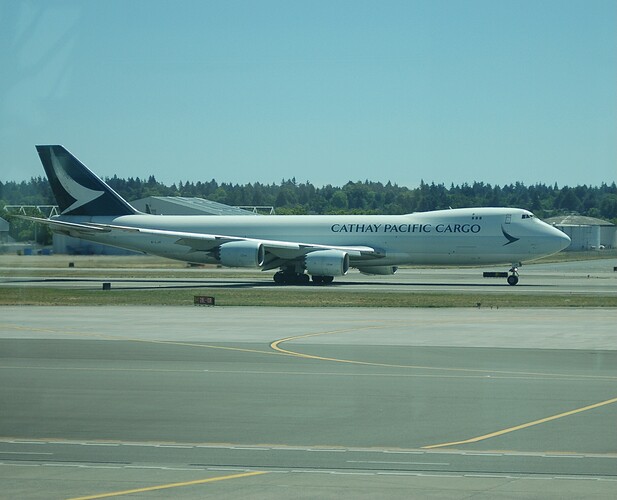 20 minutes later we were boarding on our flight to Bozeman on the Montana Bobcats Q400 an airplane that I've wanted to fly on for over 10 years.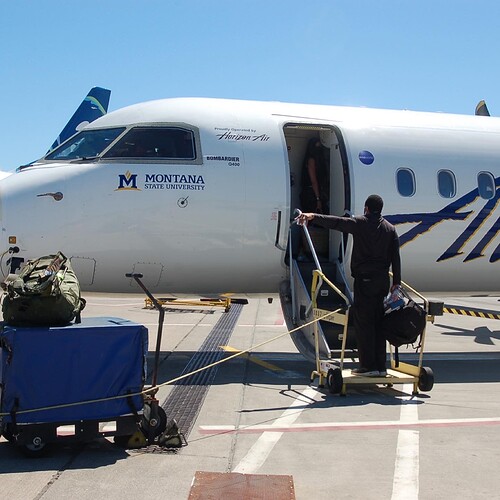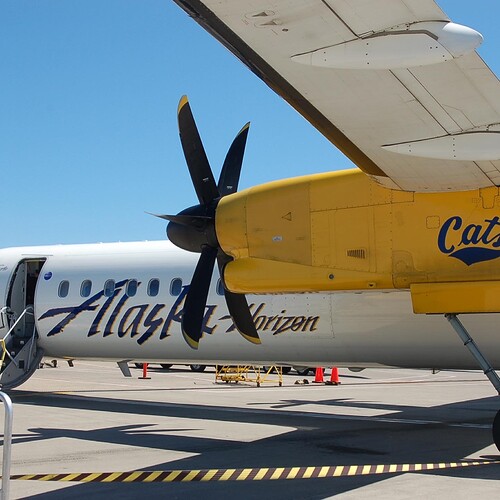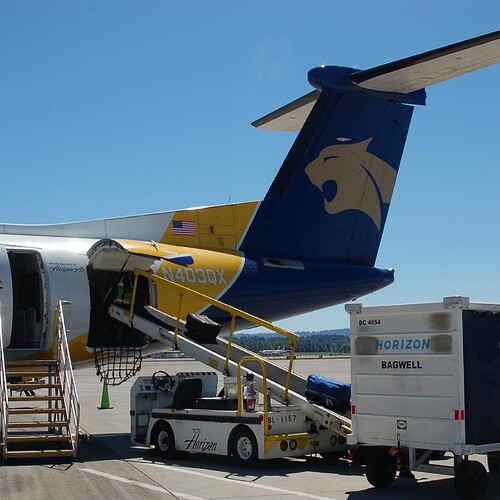 ---
What was your favorite picture?
American Airlines A321
Alaska Airlines 737 9 Max taxing
Alaska Airlines 737 9 Max gate
American Airlines A320
Volaris A320NEO
Alaska Airlines 737-900
Cathay Pacific Cargo 747-8f
Bobcat Q400 (Front)
Bobcat Q400 (Mid)
Bobcat Q400 (Aft)
Thank you for looking at my pictures and have a great day or night!