Yesterday, I picked my aunt up at Martha's Vineyard Regional Airport (KMVY). We could go right up to the fence to greet arriving passengers, so I did that to get some spotting in.
It's great for photography!

The tower here at MVY!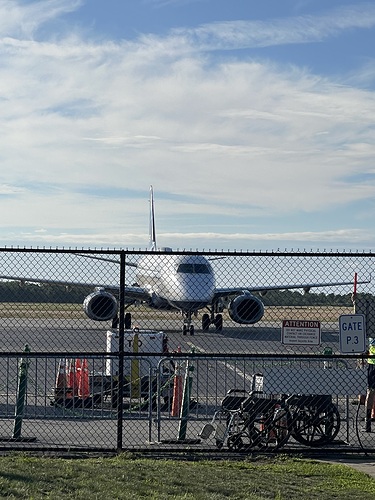 My aunt's plane, pulling on stand in from LGA, after a short 34 minutes in the air.