The Gulf carrier landed for the first time in Almaty today at 08:10 local time. Qatar Airways' Airbus A320-200 aircraft will be used on the twice-weekly flight. It was operated by A7-AHY as QR391 and QR392 on the outbound and inbound legs respectively today.
Qatar Airways and the A320
There are currently 29 Airbus A320-200 aircraft in Qatar's fleet. The 132-seat aircraft are commonly found on lower-demand routes across Asia, Europe and Africa.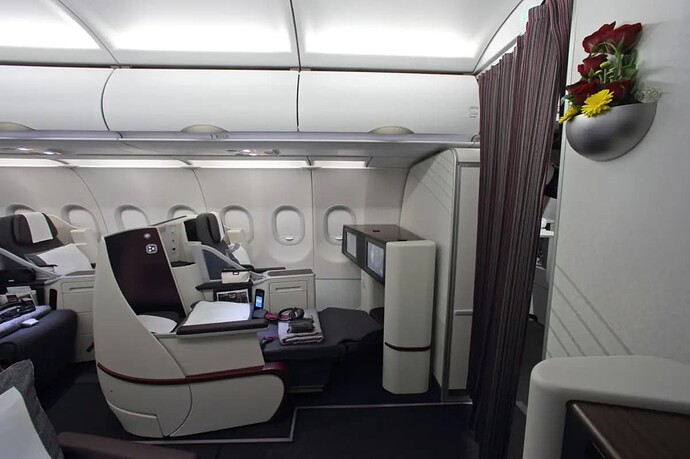 Business class seats on board QR's A320s. Credit: SimpleFlying
Qatar Airways, Central Asia and Recovery
QR391 will mark the first scheduled service by Qatar into Central Asia, a region that is previously unserved by the airline. Qatar Airways is undergoing a recovery from the COVID-19 pandemic; there are already obvious signs that the process is now well underway, as the A380s have been brought back from storage and new routes like this one have been launched.
---
What do you think of Qatar Airways' inaugural flight to Kazakhstan and its recovery? I believe that this is a good opportunity for the airline to expand its global footprint while 'coming back' from the pandemic.
Feel free to leave your opinions below!