KSNA Year-End Service Report

---
2020 is behind us now, and the aviation industry sure took a hit last year and it's still on the road to recovery. John Wayne Airport has released the 2020 annual passenger report with a nearly 65% decline in commercial passenger service.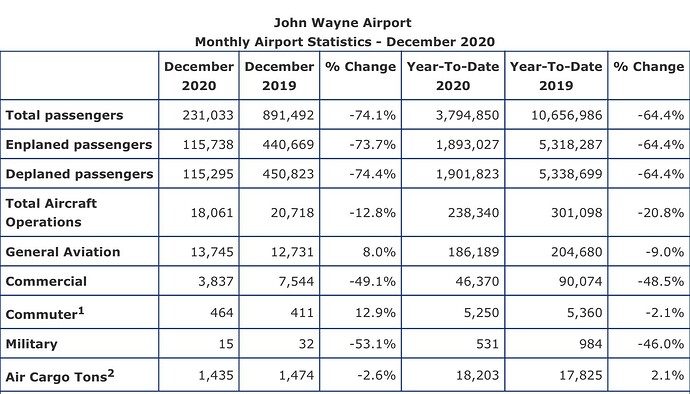 ---
Only two airlines serving JWA reached 1 million passengers: American and Southwest. United stayed below 900k with Delta and Alaska staying in the 500k range, and other carriers not making the list due to the low amounts of traffic.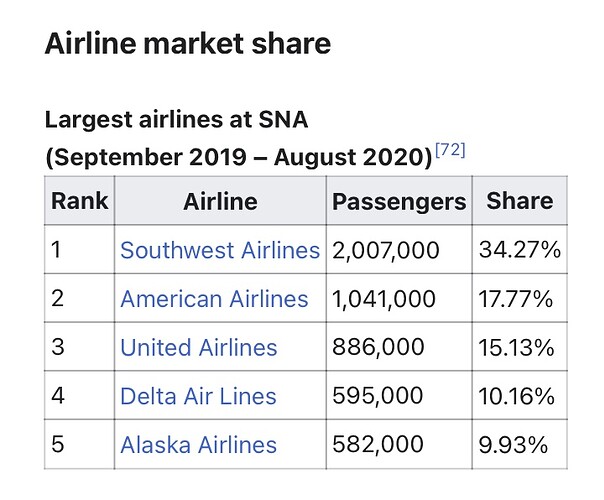 ---
So hopefully the airline industry starts to recover more and more each month from here on out, but the amount of traffic at SNA was at its lowest point since the current terminal was constructed back in 1990, where the airport received over 4.5 million passengers.
---
Links to Stats of Report and Airport: