What Is the most comfortable airline cabin you have flown on? Go!
For economy it has to be the American Legacy A321. For International economy it is the El Al 787
Premium is Hawaiian A330 and El Al 787
First Class / Business got to be United 787-8 Polaris and Swiss A330.
Alaska 737-900 Premium Econ from SEA-LAS

JetBlue new interior definitely is the best for Economy
United isn't bad for Premium
Only flown American First and it wasn't the best out there of course (since it's their domestic 1st, so of course other First class cabins are better
Also Alaska old interior is very nice for economy/premium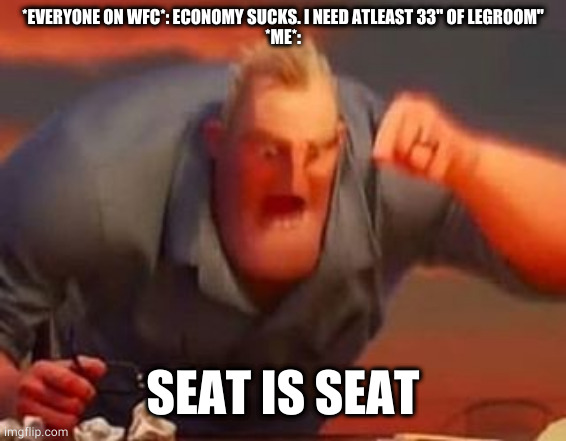 And Spirit is back problems
you cant be 6'2 and fly spirit with 28in of pitch
AA E175 Main cabin/main cabin extra.
And AA premium economy
Cathay 777 International Business Class
Free upgrade on a stormy and windy day
What how
Their E-175s are so cramped

I love American but even I draw the line at that aircraft
Also UA A320 family sucks
Contrary to popular belief I do like American's Oasis Cabin
Legroom isn't as bad as you'd think after they added 2 rows of economy seats
Economy - ANA 767-300ER, yes, it's an old plane but those seats are very comfortable (the seat pitch!) and most importantly of all, they aren't paper-thin.
Qatar Airways A350-900, very refined interior/cabin space even in economy compared to other airlines. Seat width and pitch was really good for modern standards. (And the lighting really does the trick.)
Singapore Airlines 777-300ER, 3-3-3 layout on a 777 nowadays is rare. As expected, the width was exceptional and the seat had real padding. I guess SQ doesn't bother with slimline seats which was a good thing.
Business - Qatar Airways 777-300ER QSuites. Amazing experience. The picture pretty much says it all (for the hard product.)
Not my picture
Credit: KN Aviation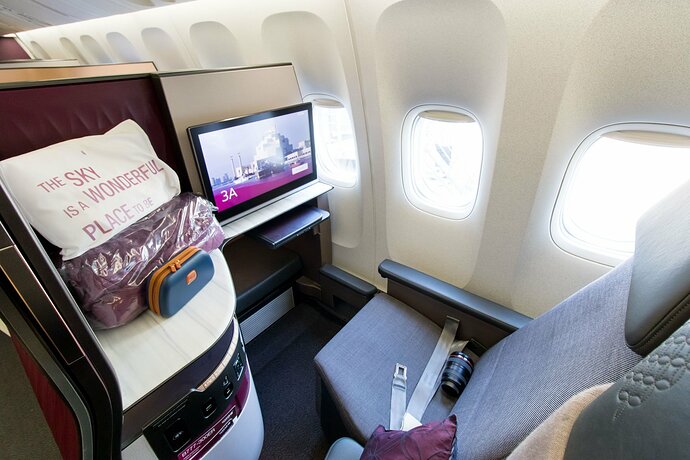 Oops sorry I misread it


I thought you said AA
Oh


Their A321 isn't bad
A319 is nice
Haven't flown economy on the A320
737 is the best tho