drop the parents on the head
As if more men weren't killed when fighting and war as a whole. No hate intended but these are facts.
The exact reason why we want to stop climate change but are not a big fan of Greta.
hmmm yes the floor is made of floor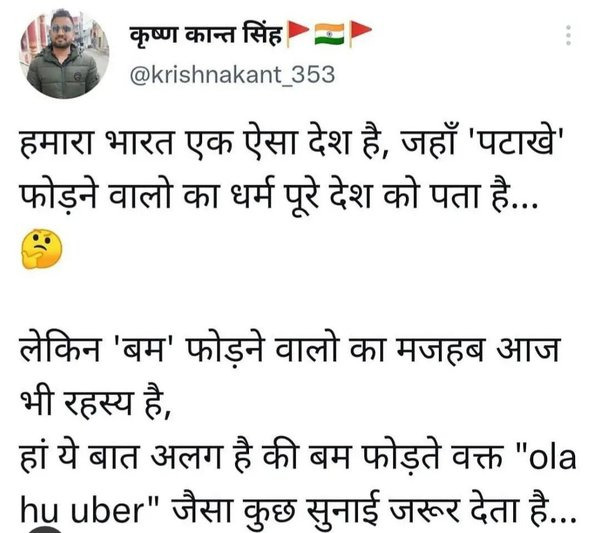 Translation : Our India is such a country, where the religion of those who burst 'crackers' is known to the whole country…
But the religion of those who exploded the 'bomb' is still a mystery.
Yes, it is a different thing that while detonating a bomb, something like "ola hu uber" is definitely heard…