JetBlue To Cut 37 Routes, Add New European Destination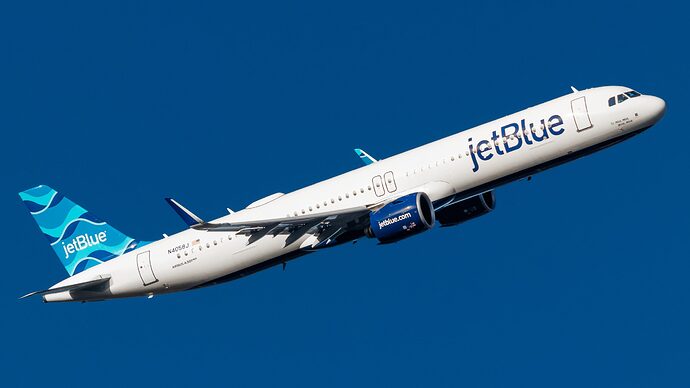 JetBlue Airways just announced that they will be cutting 37 routes from their network. According to the airline, they are doing this to increase operational reliability, as well as an increase in services to other destinations that may need it more. The most major cuts are coming out of Newark and Fort Lauderdale. Back in 2020, the airline announced an ambitious plan to add dozens of new flights from Newark to try to compete with United.
The routes did very well during 2021, but as the demand calms down from post pandemic travel, and a new operational nightmare has arisen, the airline was forced to make some changes.
With the recent acquisition of Spirit Airlines, they are hoping to have these routes back as fleet size increases, and staffing shortages decrease.
Also, the airline has announced that they will be adding more flights from Fort Lauderdale, Los Angeles, Orlando, New York, and Boston. These cuts will make away for more new flights to come in the future.
The airline has also announced that they will be unveiling their second European destination later this year. There was speculation back in 2021 about Paris, but nothing has been confirmed from the airline.
Below (courtesy of TPG) are all of the cuts.
| Origin | Destination | Previously suspended within the last two years? |
| --- | --- | --- |
| Hartford (BDL) | Cancun (CUN) | No |
| BDL | Las Vegas (LAS) | Yes |
| BDL | San Francisco (SFO) | Yes |
| Newark (EWR) | Aguadilla, Puerto Rico (BQN) | No |
| EWR | Aruba (AUA) | No |
| EWR | Atlanta (ATL) | Yes |
| EWR | Austin (AUS) | Yes |
| EWR | Charleston (CHS) | Yes |
| EWR | Jacksonville (JAX) | Yes |
| EWR | LAS | Yes |
| EWR | Montego Bay (MBJ) | No |
| EWR | Nassau (NAS) | No |
| EWR | Phoenix (PHX) | Yes |
| EWR | Providenciales (PLS) | No |
| EWR | Puerto Plata, Dominican Republic (POP) | No |
| EWR | Raleigh-Durham (RDU) | Yes |
| EWR | San Diego (SAN) | Yes |
| EWR | SFO | No |
| EWR | St. Lucia (UVF) | No |
| EWR | St. Maarten (SXM) | No |
| Fort Lauderdale (FLL) | AUA | No |
| FLL | Cartagena (CTG) | Yes |
| FLL | Chicago (ORD) | Yes |
| FLL | Cleveland (CLE) | Yes |
| FLL | Grand Cayman (GCM) | Yes |
| FLL | Philadelphia (PHL) | Yes |
| FLL | PHX | Yes |
| FLL | PLS | Yes |
| FLL | Port of Spain, Trinidad and Tobago (POS) | Yes |
| FLL | Portland (PDX) | Yes |
| FLL | Seattle (SEA) | Yes |
| FLL | SXM | Yes |
| Los Angeles (LAX) | AUS | Yes |
| LAX | JAX | No |
| LAX | RDU | Yes |
| LAX | Richmond (RIC) | Yes |
| LAX | San Jose, Costa Rica (SJO) | Yes |