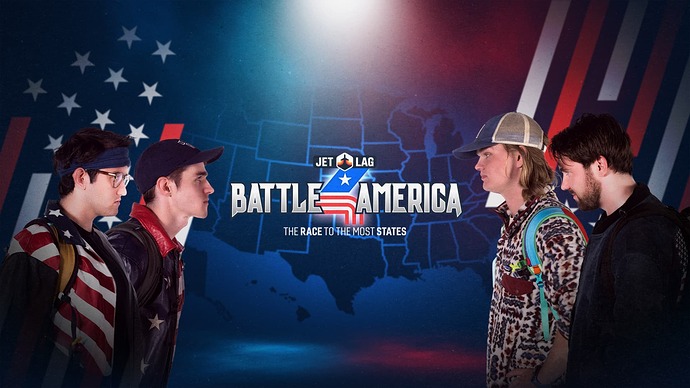 Hey all!
I'm opening up this thread as a way to allow you all to talk about one of the best channels/shows on the internet… Jet Lag: The Game. Created by the Half As Interesting and Wendover Team, Sam, along with his writers Ben and Adam play games where the world is their board. It is an action packed travel show now on its fourth season.
Season 1 was playing connect four with real US states, featuring Brian from Real Engineering.
Season 2 was circumnavigating the world in 100 hours featuring Joseph from Real Life Lore.
Season 3 was tag across Europe featuring only Sam, Ben, and Adam.
Season 4 is released to Nebula at this point, but if you are going to talk about it, please PM me and I will add you to the Nebula chat. Episodes on Nebula release 1 week earlier than YouTube, although the content is the same.
As a subscriber myself, I'm already hooked to season 4, and I'm excited to hear all your thoughts about the game.