History Of São Paulo Campinas Airport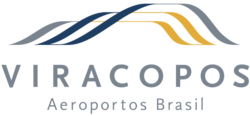 IATA: VCP
ICAO: SBKP
Location: São Paulo/Campinas, Brazil
Disclaimer : I may be jumping around, calling the airport Viracopos or São Paulo Campinas. They are both the exact same place and both the same airport I'm talking about, I just want to make it clear that I may be jumping around a bit.
1960-1980
When airport was first built, it was the first international airport for the city of São Paulo. São Paulo is a huge city as you know, but it lacked in international airport at that time. São Paulo Congonhas airport, located pretty much in the middle of the city was a great option for shorter flights, but it didn't have a long runway… at all. It couldn't accommodate larger jets.
So, there was a solution. They built São Paulo Campinas Viracopos Airport. Now, on paper, this sounds like a great idea. Until you realize that it's actually over 100 km from the city center of São Paulo. The problem with this, is that most passengers would just fly an international flight into Rio de Janeiro, and connect onto a smaller, regional plane to Congonhas. This posed an issue for the airport, since most passengers preferred to take the connecting flight over the direct flight into São Paulo Campinas.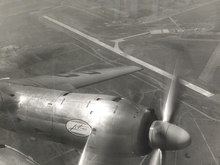 Knocked Down, Building Back (1980-2015)
In 1985, the current main international airport of São Paulo opened, São Paulo Guarulhos. All the airlines transferred from São Paulo Campinas airport over to Guarulhos. This was a major hit for the airport. They were pretty much left into a dead phase with nothing, no one who wanted to fly there, and pretty much no airlines. An airport's worst nightmare.
In order to combat this issue, in 1995, the airport announced that they would be building a fully new terminal, control tower, passenger lounges, and cargo infrastructure. This full renovation took over 10 years to complete.

Source
Starting in 1995, the plans were announced. In 2004, the new passenger terminal was opened. This included new passenger waiting rooms, new gates, new check in area, new security, and new shops. It was basically an entirely new airport. in 2005, the new control tower opened. Along with the new tower, a fully new cargo space was built, offering airlines a cheaper option to funnel cargo into São Paulo.
Azul To The Rescue
In 2008, the airport only had 1.7 million passengers that came through that year. Thanks to Azul, making Campinas their man hub airport, the passenger traffic grew to over 7 million in 2011. Multiple times, the airport has pitched ideas for a second runway, however, it has never been approved.
Now
The airport is now served by 2 passenger airlines, and a 18 cargo airlines. They are listed below.
Passenger
Azul Brazilian Airlines
GOL
Cargo
Aerologic
Atlas Air
Avianca Cargo
Cargolux
Emirates SkyCargo
Ethiopian Airlines Cargo
FedEx Express
Korean Air Cargo
Kalitta Air
LATAM Cargo Brasil
LATAM Cargo Chile
LATAM Cargo Colombia
Lufthansa Cargo
Martinair
Modern Logistics
Qatar Airways Cargo
UPS Airlines
Turkish Airlines Cargo
Azul Brazilian Airlines
Founded in 2007 by JetBlue Founder David Neeleman, Azul had a similar mission to JetBlue - to offer competitive prices to cities around the world with a good in-flight product. The airline selected São Paulo Campinas as their main hub airport. They started flights on December 15, 2008 from VCP to Rio, Salvador, and Porto Alegre. At this time, the airline consisted of E190 and E195 aircraft, which were Brazilian built by Embraer.
Growth
In 2012, Azul signed a deal to merge with TRIP Linhas Aéreas, the largest regional carrier in Brazil. This was huge for the airline, as it then started their growth as one of the most prominent airlines in Brazil.
In 2014 the airline formed deals with Star Alliance carriers TAP and United to offer their milage members the ability to gain miles with Azul. This was very important to Azul, since they did not have any international service at this point. That would change later that year.
In late 2014, they brought on some A330-200 aircraft. On December 2, they finally launch their first international flight, a 9 hour flight from São Paulo Campinas to Fort Lauderdale, Florida. Just two weeks later, on the 15th, they launched flights from Campinas to Orlando as well.
Today
Today, the airline serves over 126 destinations with 145 aircraft in Brazil, Portugal, and the USA. Since then, they have ordered Embraer E195-E2s, Airbus A320NEO aircraft, and the A330-900NEO.
They have formed codeshare agreements with:
JetBlue
Emirates
Ethiopian
TAP
Turkish
United