Here I'll post all updates related to HAL, ADA and DRDO projects.
What is HAL, ASA and DRDO again?


In a landmark development, India's Defence Research and Development Organisation (DRDO) recently took to Twitter to announce the proverbial 'metal cutting' for the first prototype of India's next-generation fighter jet, the Advanced Medium Combat Aircraft (AMCA).
The official handle of DRDO tweeted: "Based on the design by ADA & DRDO, the fabrication of Leading edge of AMCA initiated at HAL with special material for 5th gen design. The unit will undergo structural & other testing before putting it on the first prototype. An imp milestone for AMCA."
The AMCA is envisioned as a twin-engine stealth aircraft) with an internal weapons bay and Diverter-less Supersonic Intake, which has been produced for the first time and for which the design is now complete.
It will be a 25-tonne aircraft with an internal payload of 1,500 kg and an exterior payload of 5,500 kg in addition to 6,500 kg of internal fuel.
The Indian Air Force is said to have committed 40 AMCA Mk-1 fighters and at least 100 Mk-2 derivatives, as well as some unmanned variants. The Advanced Medium Combat Aircraft (AMCA) would be stealthy and have 'super cruise' capabilities.
AMCA will assure India's entry into the elite club of countries with fifth-generation stealth planes. Only the F-35 and F-22 Raptors from the United States, the Su-57 Felon from Russia, and the J-20 from China are operational fifth-generation aircraft as of now.
With AMCA, India looks set to become only the fourth country to launch an indigenously produced stealth fighter aircraft. However, Turkey is also aggressively pursuing its own fifth-generation aircraft, known as the TF-X, that shares almost the same timeline of launch as Indian AMCA. Then South Korea (KF-21) and the European nations (Tempest and FCAS) are also developing fifth-gen fighter jets.
The AMCA will be available in stealth and non-stealth variants and, will be produced in two stages: an AMCA MK1 with an existing GE414 afterburning turbofan engine that powers LCA Tejas, and AMCA Mk2 with a new, more powerful engine that will be collaboratively developed with a foreign player, according to ADA chief Girish Deodhare.
Further, India and France are nearing a deal to collaborate on the development of a 125kN engine for the Advanced Medium Combat Aircraft (AMCA). The Defence Research and Development Organisation (DRDO) and Safran, a French engine manufacturer are expected to jointly produce the advanced AMCA engine.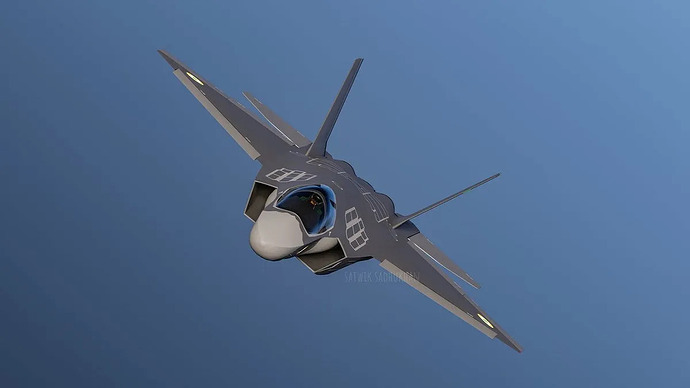 Malaysia is likely to choose the LCA Tejas to replace it's BAE Hawk 108's and 208's.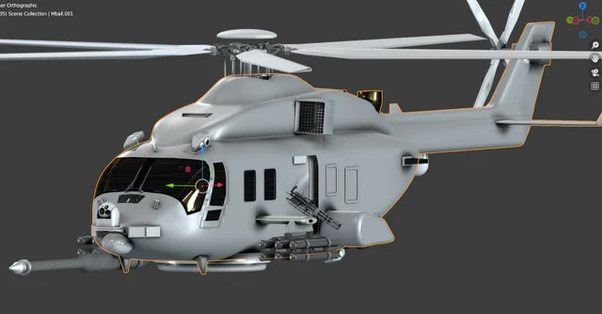 HAL IMRH
Indian Mi17/UH60
As per HAL Chairman, IAF has allotted HAL a Tejas Mark 1, numbered SP-25 (series production aircraft number 25), for integrating these modifications. HAL is expected to complete the development trials of the Tejas MK1A by the end of year 2023. As per the latest update, the Tejas Mk-1A trial platform is now ready to take flight. It has been equipped with AESA radar, Interrogator and EW suite.
Tejas MK1 development nearly complete
As we all know that Indian Air Force had ordered 40 Tejas MK1 variants in the 'initial' and 'full operational clearance' configuration. It includes 16 Tejas MK1 of IOC standard, 16 Tejas MK1 of FOC standard and 8 twin seater Tejas trainer jet. If we look at the delivery of these fighter jets, all the 16 Tejas MK1 of IOC standard has been delivered to IAF. There is confirmation for the delivery of 6 Tejas MK1 of FOC standard as well. 18 LCA Trainer
With the completion of production of Tejas MK1 of FOC standard completed, HAL will be progressing on the production of 8 Trainer jets which is part of the initial order. These 8 trainers are going to be of FOC standard. Total 18 LCA trainers are planned to be delivered by the end of the financial year 2023 which does seem to be little challenging. Out of the 18 trainers, the 10 LCA trainer jets are part of the order for 83 Tejas inked during Aero India 2021.
So, we have till now discussed the production timeline of 16 IOC Tejas MK1, 16 FOC Tejas MK1, 8 LCA trainer which is part of initial order and 10 more LCA trainer which is part of recent order of 83 LCA MK1A.
Progress on the development of Tejas MK1A fighter :
The Tejas Mark 1A is to be fitted with an active electronically scanned array (AESA) radar, an electronic warfare (EW) suite that includes a jammer, the Combined Interrogator and Transponder (CIT) – an IFF plus system – and a digital map generator.
The digital map generator is designed by HAL's MCSR&DC (Mission and Combat Systems R&D Centre) which will carry the complete map data of the country and neighbouring areas. Depending upon the Tejas' mission, it extracts the digitised map of the current mission area and transfers it to the pilots' display, where he can easily access it.
HAL is also integrating the Advanced Short Range Air-to-Air Missile (ASRAAM) onto the Mark 1A. The ASRAAM, which has a range of 60-70 kilometres was bought by the IAF from MBDA UK, for upgrading its Jaguar fighters. Now each Tejas too will carry two of these missiles on its outboard stations.
Another small but important modification of Tejas MK1A involves reshaping of the cockpit floor to enable bigger pilots – with shoe size up to 10 to fit into the cockpit and fly the aircraft comfortably. Almost 95 per cent of all IAF pilots have shoe size near to 10.
Source : Indian Defence Analysis
Well oof
"Delay in HAL Aircrafts & Rotorcrafts
First COVID-19 and now Russia Ukraine conflict has caused significant delays in the production and delivery of LCA Tejas fighter jets. The obvious question that might be running in your mind is that if Tejas is an indigenous fighter aircraft with engines from GE and Radar from Israel, how come the Russia Ukraine conflict can affect production of LCA Tejas. Its because of the composites used in the aircrafts. Not only Tejas but all the aircrafts and rotorcrafts such as ALH, LCH, LUH makes heavy use of composites.
Heavy use of composite in LCA Tejas
The 90% of the surface of LCA Tejas is made up of composites and 10% of surface is metal. It is a matter of pride for every Indian that LCA's percentage deployment of composites is one of the highest among contemporary aircraft of its class anywhere in the world. Primary air-frame components of the LCA Tejas like Fin, Rudder, Wing Spars and Fairings, Centre Fuselage and Main Landing Gear components have been developed using this technology. Even the drop tanks of Tejas are made up of composite.
This is the secret of Tejas lighter weight and reduced Radar Cross section. The use of this co-curing technology in LCA has resulted in 40% reduction in the part count, 50% reduction in the number of fasteners, and 30% reduction in the assembly time when compared to a conventional metallic air-frame. The usage of composites has led to an overall weight reduction of about 20% in the air-frame.
Break in composite supply chain
The raw materials used for the production of carbon fibre composites are polymeric resins and carbon fibers. Furthermore, resin types such as epoxy, phenolic, fiber, and fibre types such as carbon fiber, glass fiber, and aramid fibre are in use. The usage of composites is both in the military as well as commercial planes. While India has mastered the technology of developing the composite, it relies on Russia, Ukraine & neighbouring countries for the supply of raw materials required to develop the composite. At present, India has no choice but to import because it is not self-reliant. The supply chain has been hit hard, and hence it is impossible for India to immediately find alternative suppliers of composites or spare parts for aircraft.
Steps for self-reliance in composite raw materials
In order to cut its dependence on foreign supplies, HAL, in 2021, entered into a memorandum of understanding with Mishra Dhatu Nigam Limited (MIDHANI) to develop and produce composite raw materials. Usage of composites will only increase in the years to come. Some companies have taken initiatives to get into composite manufacturing for supply to aircraft makers. One such company is Reliance Infrastructure (RInfra). It is planning to make an initial investment of Rs 85 crore. It has collaborated with French aircraft company Daher to get technology."
As per IAF chief the Air Force is open to take deliveries for Tejas MK1A from next year. Recently we have also reported that the Tejas MK1A has completed its ground trials and is integrated with required electronics and Avionics in order to take on its maiden flight. It can be hitting air pretty soon in couple of months. Indian Air force has inked a deal back in Feb 2021 for 83 Tejas MK1A that includes 10 trainer as well. Tejas Mk1A is an upgraded version of the final operational clearance (FOC) configuration (Mk1) with 80 per cent of the detail components being the same. As per contract the delivery of Tejas MK1A is to start after 3 years of contract signing i.e., from February 2024 onwards. HAL will have to deliver Indian Air Force the first three aircraft in 2024 and 16 aircraft per year for the subsequent five years.
AMCA
The Chief of Air Staff also mentioned that IAF has placed its faith in AMCA. Indian Air force has planned to acquire 7 Squadrons of AMCA which will include 2 squadrons of AMCA Mark1 & 5 squadrons of AMCA Mark2. ADA will develop 5 prototype of AMCA for flight testing which will cost close to Rs 900 crore each. As we already know that the HAL in association with ADA has started manufacturing activities of AMCA and the Critical Design Review (CDR) is expected later this year. As per the latest report from the project director of AMCA, ADA is waiting for CCS approval and the first AMCA roll out will be around 2026 and serial production by 2032.
Tejas MK2
The Tejas Mark 2 is going to be a 4.5-generation flying machine and will achieve 70 per cent indigenisation, against 62 per cent of Mark IA, and has more advanced technology. CAS also mentioned that in interim i.e. between Tejas M1A and AMCA rollout, IAF will go ahead with Tejas MK2. Many of our viewers has concerned that IAF chief has not mentioned about the Tejas MK2 ever which has raised concerned if IAF is willing to go ahead with Mark2 program. I hope this doubt would have cleared after this update. Back in December 2021, the Tejas Mark2 design was cleared and accepted by IAF. The manufacturing activities for Mark2 has already started. As per HAL's chief the fighter jet will be rolled out by this year end or early 2023. One year after that Tejas MK2 will be taking to the skies i.e. by 2024. Recently it has been reported that the Flight control software for the program has been developed and its test and validation will commence soon. It will commence the series production by 2026.
MRFA
Last but not the least lets talk about our famous MRFA program. MMRCA 2.0 rebranded as MRFA is a 20 Billion defense procurement for 114 Mulit-Role fighter Aircraft. IAF has planned to induct six squadrons of MRFA in a phased manner. As per IAF chief, MRFA is going to be but global Make in India following the approach of C295. Response has been received from 8-OEMs and analysed, it will very soon be progressed. The contenders for the MRFA contract are: Lockheed Martin's F-21, Boeing's Super Hornet F/A-18 E/F and F-15EX, Dassault's Rafale, Saab's Gripen JAS-39 E/F, Russian MiG-35 and SU-35, and Eurofighter Typhoon. Among all these the two strongest contenders are Dassault Rafale and Boeing's F-15EX.
The SWIFT UCAV tech demonstrator and Tejas Mk1A have successfully completed their first flights!!!
This topic was automatically closed 90 days after the last reply. New replies are no longer allowed.