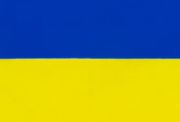 A SERIES ON UKRAINIAN AVIATION - 1
What is the Ukrainian Aviation Series? This is a multi-part series on the aviation situation on the Russo-Ukrainian War. This is today's series on the Antonov 225 "Mriya".
---
In a Recent Tweet from the Ukrainian Government, the speculation is true, that the Antonov 225 Mriya, the Biggest aircraft in the world is now destroyed by Russian missiles that hit the airport.
WHY IS THIS IMPORTANT?
The Antonov 225 Mriya is the only example in the world, and we just lost the aircraft that can carry many things without trouble, which means the technical marvel is no more.