Hey everyone.
I'm back now so it is time for a trip report!
I do not have many photos but I do have words.
---
Today we will be flying on an American Eagle (operated by envoy) E175 from Dallas-Fort Worth to Cedar rapids. Flight 4360 on N231AN.
Today's journey began waking up at 5 am to catch the 8:56 to Cedar rapids.
The gate agent was very nice, she boarded the plane past. This flight had a ton of empty seats due to the Iowa game.
This time around we got a group 5 boarding, which ment main cabin extra.
We walked on the flight and was greeted by our 2 flight attendants. And I took my seat in 8A.
The first row of the main cabin.
This meant that we were behind the first class seats which meant a lot of legroom. 3 hands Worth of legroom!
---
Now this crew was out of this world. They came on with an amazing attitude and gave the aircraft a good feeling. The lead flight attendant introduced the other one as "Captain underpants" which made everyone laugh. Unfortunately she did not do the stand up comedy routine during the safety demonstration because they have to use a recording.
---
The snacks were just as you would expect on a morning flight. This is my first flight since 2019 with a full drink and snack service. I got Biscoff and Dr. Pepper.
But since the plane was so empty, the main cabin attendant talked with most every passenger and even came by for a second drink service if you asked.
Also because it was so empty and we were so close to first class, the lead attendant gave us first class snacks!
---
Now here is somewhere over Iowa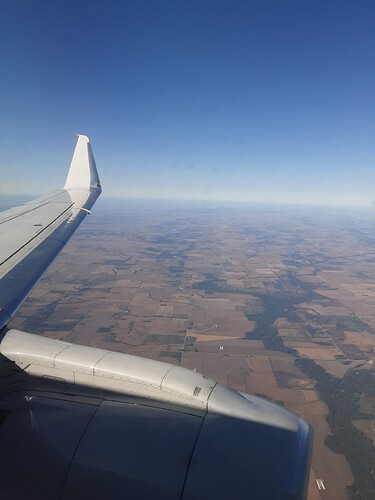 ---
The IFE was on your device and I did not check it out, but I saw it had good selection.
---
On Approach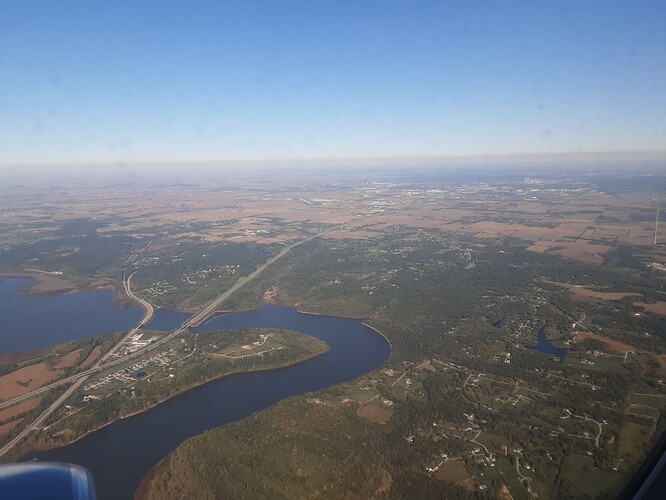 ---
Final ratings (out of 5) (3 is average)
Departure airport experience





Seat





- definitely the best seat in the fleet
IFE



- ok
Food




- it was the first class snacks
Crew





- best crew ever!
Landing smoothness




- butter
Arrival airport experience



- average, nothing out of the ordinary
(28/35)
Overall it was a great flight with a really great crew!
Next trip report
CID → DFW AA E175 First class