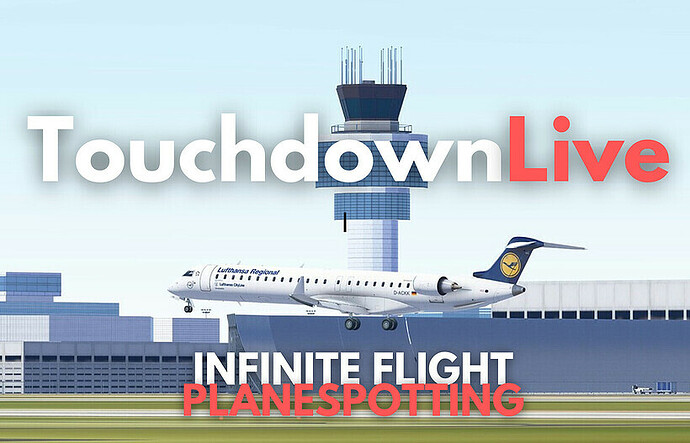 Credit
Hello Ladies and Gentlemen!
Welcome to TouchdownLive!
I'm sure your wondering what this will consist of and how boring it is going to be and be just like every other youtube channel out there making IF planespotting topics. Nope! TouchdownLive is going to be a livestream event hosted by the Touchdown Zone! With the tech manager @Flightistic at the helm of leading and running the streaming service. So, how will it be different you may ask? Well it will be a 24/7 stream focusing on the landings and departures of specific aircraft on the simulator. Until the USA Summer time we will only be having 24hr streams on the weekends due to device availability. As some of you know, Information Zulu, is another youtube channel which is where we initially got this idea.
---
Stream Schedule

Stream Schedule

| Time | Location | Date |
| --- | --- | --- |
| USA Night | FNF | 5/7 |

THE ABOVE STREAM WILL BE A TEST STREAM
SCHEDULE WILL BE RELEASED SHORTLY AFTER THE TEST STREAM
WATCH HERE!
---
Thanks and hope you enjoy,
Blake(@USA_ATC) and @Flightistic
This news article is in no way affiliated with Infinite Flight LLC ©
TDZ Entertainment ©2021 All Rights Reserved