SunCountry Starting Service at Orange County in Spring of 2021
---

---
According to The Orange County Register, Low-Cost Carrier SunCountry will be starting flights sometime in April of 2021. The routes have not yet been announced, but with the recent decline in air travel demand worldwide due to COVID-19, the airlines at John Wayne International Airport have requested fewer flight slots for the year 2021.
Since the County of Orange is very strict with the amount of yearly passengers and takeoffs/landings, the lower traffic requests have allowed airlines like Spirit, Allegiant, and now SunCountry, to grab gates. Many airlines have been on the waiting list for several years and are just now being approved to takeoff from SNA.
What do you think about new airlines moving into an airport that has had a heavy presence of mainline carriers in the past and currently? I think that once air travel picks up again in the months to come, County Officials will either need to increase takeoff and landing amounts, or the main operators at the airport will have to bring in larger aircraft due to the fewer gates available with the new carriers. Of course this is all speculation because we do not yet know how air travel will recover. I hope SNA will not become a LLC/ULLC hub, but instead, still be known as the Mainline Carrier airport it is today.
---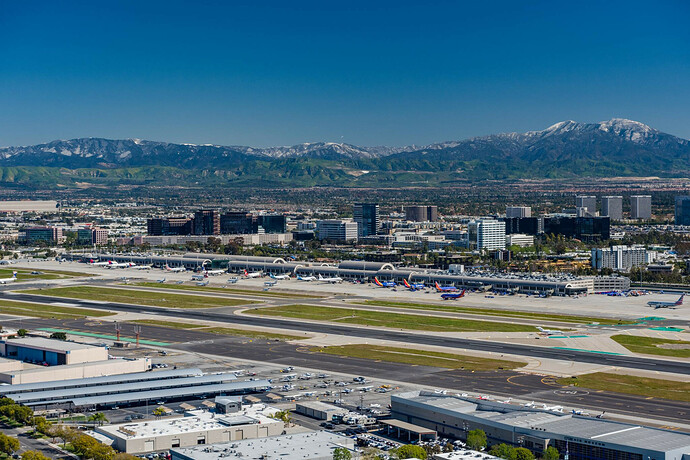 John Wayne/Orange County Int'l Airport, Located in Orange County, CA
---
Article with information on SunCountry and current statistics of passenger traffic at John Wayne Airport during COVID: