Ooh, I buy mine mostly on eBay, they get very $$$ though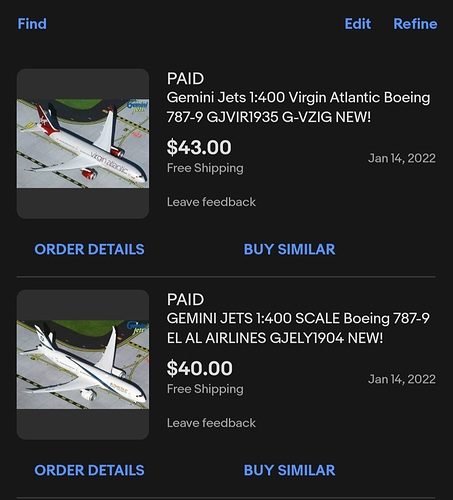 So, My baby brother decided to throw my $100 Icelandair 757 across my room when I wasn't home and that didn't turn out well. So this is what I bought with the Compensation money my mom gave me.
That is a big sad

, those are some pretty shmexy Dreamliners tho, they've got amazing wingflex right outta the box

Which one specifically? (a/c reg., NG or GJ)
Is he now pushing up daisies?
I want that one so bad

I was so mad as I could have sold it for more since I bought it for $40.
The Virgin Atlantic one I bought is also rare, no one seems to sell them in 1/400 form.
I see it on Amazon usually, although I'm trying to find a virgin Atlantic though, I just got a BA 788
Nice

ups 787

im not buying any more models unless I see a 1:400 ba 777-200er or a delta a319. other than that I don't want it, because that all I really need to complete start txkf
Uh … Shoulda went with NG

Ngl I think this is better than NG's