Nice upgrade to the 757 there. 757 over 737 any day.
They changed it to the 757 for now.
Pretty cool to get it first (after is delivery to Vegas. First revenue flight)
Yep, ironically was looking to tag you at this very moment haha, arrives into SNA at about 8am
---
JetTip gave me 3 months of free usage since they used my photo!
Yeah I just decided to look up the aircraft and saw it said KLAS - KSNA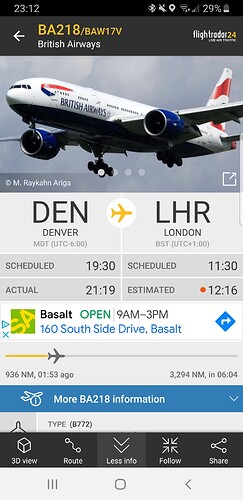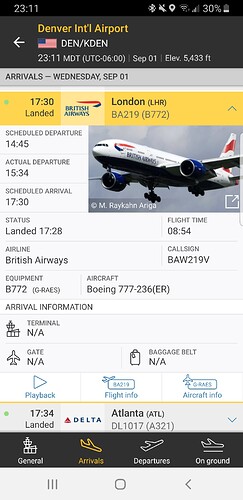 LHR-DEN is back, unfortunately, not with the 744, but this is the only long haul we get with the 777 so it's still rare for us. I'm willing to bet though, that the flight will probably get cut within the next couple weeks because of Europe not wanting to let Americans in and America not letting Europeans in.
haha we got BA back before you did
Haha we have more BA than you
It's an A35K to ORD, if I'm not mistaken?
Nope, one A35K and one B78X or B789 (used to be a B744 and A388 pre-covid)
Ok Mr. 'I live in an important city'
(We get way more BA flights than that. Plus countless others from other airlines)