Well, just curious lol.
They should paint the MAX in that.

The first aircraft in the MAX-7 production block rolled out of Renton today, this example will be going to launch customer Southwest Airlines!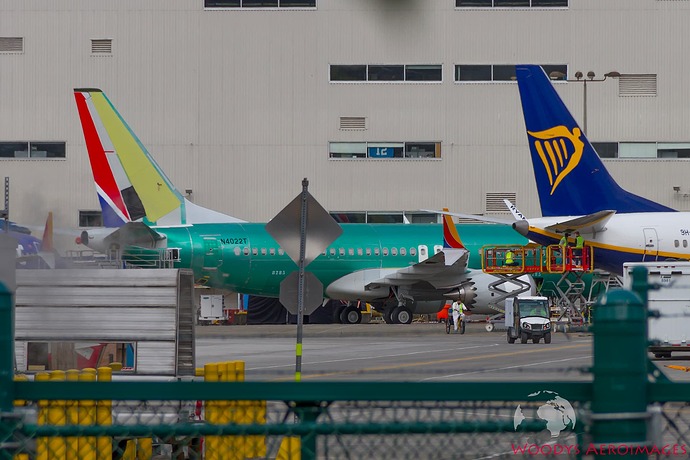 (Credit in Image)
@DeltaDev13

Single update for today, that being another MAX going to Korean Air. Specifically, they took delivery of another MAX-8, one which has a registration of HL8350 and an MSN of 63438. It flew from Everett to Seoul via Anchorage and Tokyo for its delivery flight, and it will be entering into service with the airline in the near future!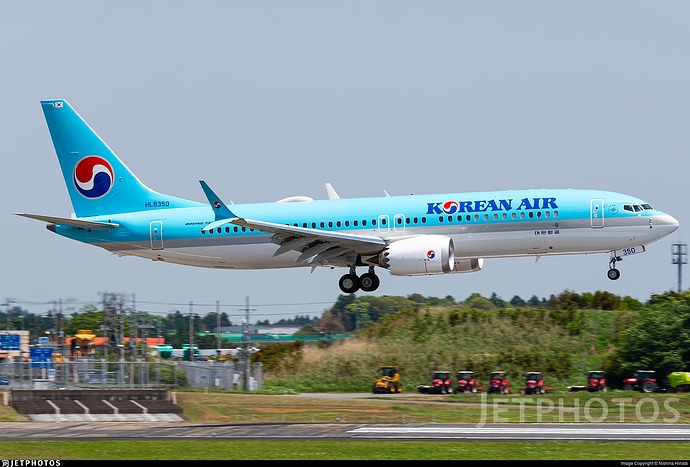 (Jetphotos)
Is there a Caribbean MAX being delivered? I see one flying from Miami without a picture.
9Y-TTO is on its return flight
That'd be 9Y-TTO, delivered to the airline a couple weeks back:
Well, supposedly a T'way ntu MAX-8 now has an Akasa rudder and winglets

That is indeed, pretty interesting.
oh wow thats cool
registration?
I believe it's current Korean registration is HL8355
oh
i'll check that one and send it to my friend
his dad is a member of the founding team

thanks!
Yeah, that's why I said "supposedly", still awaiting actual photos out of Seattle, which should be available from some fellow MAX enthusiasts over there soon!
Ah ok
thats cool

thanks again